12 janvier 2008
Network configuration icon
Something I did a while ago. That was supposed to be a logo, but that's much too shiny-crystal-web2.0-bling-bling for that, so I suppose that can be called a "shiny icon".
If anyone's interested, that's released under the GPLv2 (and above). See the metadata included in the file.
Here is the inkscape file (.svgz) [svgz is compressed inkscape SVG, and that can be opened directly in Inkscape]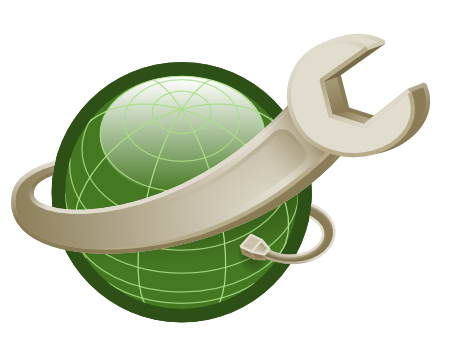 Some text can be inserted on the wrench :
There are 3 layers in the file. One has the curve that define the text shape (if you feel like tweaking that), another has the 2 text objects that can be edited with the text tool.