23 mai 2008
Village de bord de mer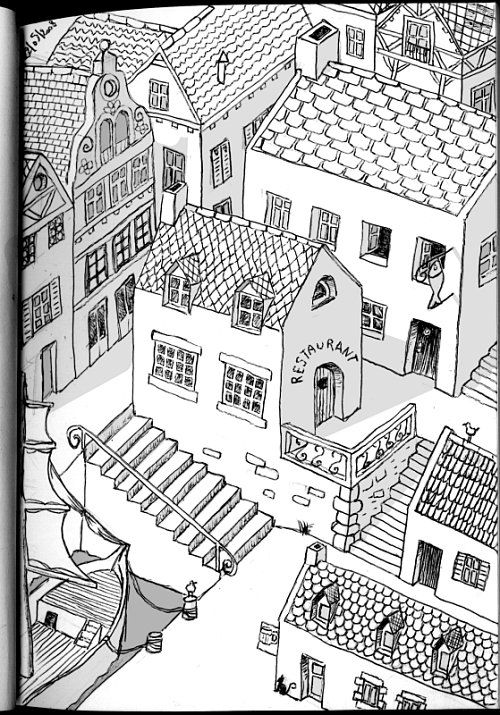 Encore un ptit village à l'archi tordue - et au crayon bille (ouais, en fait c'est pas super pratique comme outil. Ca refuse toujours de marcher quand on veut faire des détails). Quelques bouts d'ombrage ajouté à l'ordi.
Et non, je ne sais pas dessiner les bateaux.
Yet another little village/town with a skewed architecture. Done with a ballpoint pen (not really a good tool, it always stops working when doing details). Some shading added on the comp.
And no, I really don't know how to draw ships.